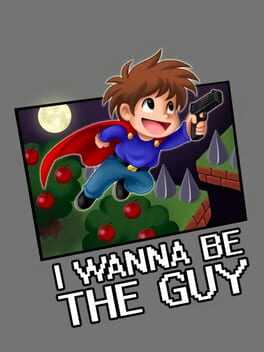 I Wanna Be the Guy: The Movie: The Game is a 2D platform indie freeware video game created by independent developer Michael "Kayin" O'Reilly for Microsoft Windows using Multimedia Fusion 2. First released in October 2007, the game is not in active development despite being listed as a beta, though the source code for the game was released by Kayin in November 2011.
IWBTG is most famous for its difficulty. Most of the landscape is engineered specifically to kill the player character. Alongside a traditional range of recognizable dangers, such as spikes and pits, there are many less obvious threats as well, most of which are all but impossible to avoid without either previous knowledge or trial and error.
FAQ
Stuck and need some help? Check out some of the questions the community have asked relating to this game. If none of these answer your problem or you want to get some tips when it comes to a particular level, feel free to submit a question of your own.