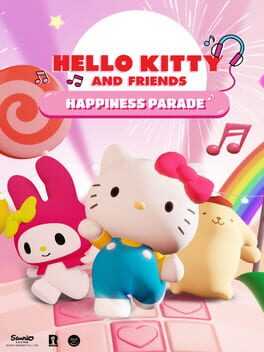 Available exclusively for Netflix members.
Create a grand spectacle with Hello Kitty and friends. Make new allies and lean on your abilities to avoid traps that can rain on your parade!
Play as Hello Kitty as you and two friends start a tour through a fantasy world to bring joy to its citizens. Along the way, you'll find new friends to join you – the more the merrier as the festivities grow.
But beware of Kuromi! She's jealous of your many fans and wants the parade to fail. She's banded together with Nyanmi, who's built an army of mechanical underlings to help them with their work. They've set traps to ruin all of your hard work.
Harness your abilities and the power of friendship to convince everyone – even Kuromi – to join the fun. Dance on, despite the pitfalls, to keep the party going!
Features:
• Play as Hello Kitty and her closest friends, who all have unique dancing abilities.
• Follow the beat of dozens of unforgettable tracks.
• Continue playing to experience different levels and unlock new characters.
• Immerse yourself in colorful 3D worlds and funny dance animations.
- From Dabadu Games and Rogue Games.
FAQ
Stuck and need some help? Check out some of the questions the community have asked relating to this game. If none of these answer your problem or you want to get some tips when it comes to a particular level, feel free to submit a question of your own.