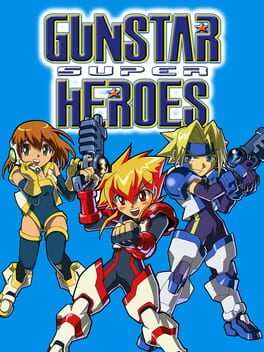 Your enemies intend to use a powerful crystal to resurrect the devastating God of Ruin and it's up to the Gunstar Heroes, Blue and Red to stop them! Developed by critically acclaimed developer, Treasure, this fast-paced action game will push your Game Boy Advance to the limits!
-Blast your way through six intense levels and defeat an evil empire
-Choose your hero: play as Red or Blue to combat powerful enemies and gigantic bosses
-Amazing visuals create an unforgettable gaming experience
FAQ
Stuck and need some help? Check out some of the questions the community have asked relating to this game. If none of these answer your problem or you want to get some tips when it comes to a particular level, feel free to submit a question of your own.