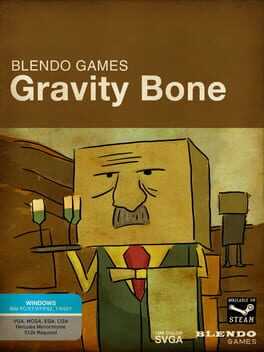 Gravity Bone is a freeware first-person adventure video game developed by Brendon Chung under his studio, Blendo Games, and released in August 2008. The game employs a modified version of id Software's id Tech 2 engine—originally used for Quake 2—and incorporates music from films by director Wong Kar-wai, which were originally performed by Xavier Cugat. Four incarnations of the game were produced during its one-year development; the first featured more common first-person shooter elements than the released version. Subsequent versions shifted in a new direction, with the inclusion of more spy-oriented gameplay.
Gravity Bone received critical acclaim from video game journalists. It was called "a pleasure to experience" by Charles Onyett from IGN, and received comparisons to games such as Team Fortress 2 and Portal. The game was praised for its cohesive story, atmosphere and its ability to catch the player's interest over a very short time span without feeling rushed or incomplete. It received the "Best Arthouse Game" award in Game Tunnel's Special Awards of 2008. A sequel, Thirty Flights of Loving, was released in 2012.
FAQ
Stuck and need some help? Check out some of the questions the community have asked relating to this game. If none of these answer your problem or you want to get some tips when it comes to a particular level, feel free to submit a question of your own.
RELATED POSTS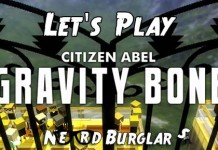 Boning gravity like beasts! A blind play through of Gravity Bone. https://www.youtube.com/watch?v=qYBvuAJc8MA