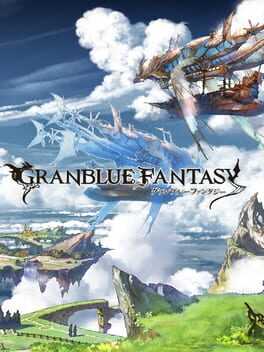 The Japanese game got a patch on April 11, 2016 which added an English option in-game instead of it being released internationally. This means the game must be downloaded/installed and started in Japanese before switching to English.
Granblue Fantasy is a Japanese role-playing video game. The game plays as a traditional Japanese role-playing video game with turn-based battles. The game also contains summons and a class system that alters the main character's move-set and growth. Characters gain levels and abilities by accruing experience; summons and weapons equipped also confer characters with bonuses on attack power and HP. The characters themselves are gained either via quests (the main story quests or special event quests) or by using in-game currency to receive random crystal fragments, which may contain special weapons that add specific characters to the party. Characters, summons, and weapons are ranked (from best to worst) as SSR, SR, R, or N; each is also of type wind, water, fire, earth, light, or darkness. Voice actors provide voices for all of the characters in battle, and for much of the main and event storylines.
FAQ
Stuck and need some help? Check out some of the questions the community have asked relating to this game. If none of these answer your problem or you want to get some tips when it comes to a particular level, feel free to submit a question of your own.