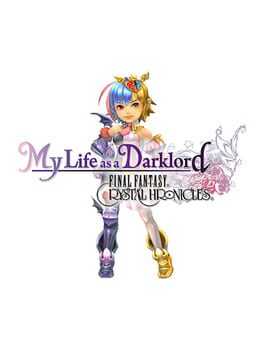 You've experienced life as a King and now a new adventure awaits…
Step into the fashionable shoes of the Evil Darklord's daughter, Mira. A malevolount young woman tasked with dispatching of the would be do gooders who are invading her tower.
To dispose of these intruders, you will need to utilize your ensemble of abominable monsters and diabolical traps. The key to victory will be how you utilize them in your tower. Finding the perfect balance of monster and tower will take great planning and strategic thinking. Be warned though, with various race and job classes from the Crystal Chronicles series storming your lair in real time, perfect placement of your defense is crucial.
Stop protecting the world as a goody too shoes king and start conquering it as a bad to the bone Darklord! Sure there are legions of annoying adventurers trying to stop you, but as any villain would agree, crushing these goody to shoes adventurers is loads of fun!
FAQ
Stuck and need some help? Check out some of the questions the community have asked relating to this game. If none of these answer your problem or you want to get some tips when it comes to a particular level, feel free to submit a question of your own.