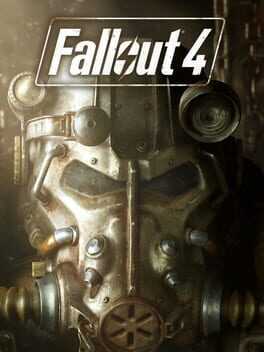 Bethesda Game Studios, the award-winning creators of Fallout 3 and The Elder Scrolls V: Skyrim, welcome you to the world of Fallout 4 – their most ambitious game ever, and the next generation of open-world gaming.
GUIDES
Below you will find a collection of game guides for Fallout 4. You can see the full collection of guides using the link below. If you have some useful knowledge you would like to share with others, feel free to submit a game guide and we will publish it here for you. Guide By Optimusmart 1. Now make a QS but do not make any others during this part. 2. Craft using the Weapons Bench and select… Guide By Optimusmart 1. Talk to and warn Des SBCs, QS on the 1st and only dialogue option. Reload to trigger IS. Quest Completed: UNDERGROUND… Guide By Optimusmart VERY IMPORTANT ALL DONE HERE, NOW RELOAD THAT PREVIOUS HARDSAVE (CRITICAL HS) YOU MADE AT THE START OF THE QUEST[TACTICAL THINKING]. UPON… Guide By Optimusmart IMPORTANT NOTE These NEXT 4 Quests need doing as quickly as possible, so no Looting! If your quick and ignore everything EXCEPT… Guide By Optimusmart 1. Now deselect [MASS FUSION], then select [FIRE SUPPORT]. 2. Now select [REVEILLE] and then QS. 3. After the making the QS,… Guide By Optimusmart 1. Enter the doorway and use the TERMINAL on the Console in front of you. Load a Holotape and select: > Network…
FAQ
Stuck and need some help? Check out some of the questions the community have asked relating to this game. If none of these answer your problem or you want to get some tips when it comes to a particular level, feel free to submit a question of your own.
View All Questions
RELATED POSTS