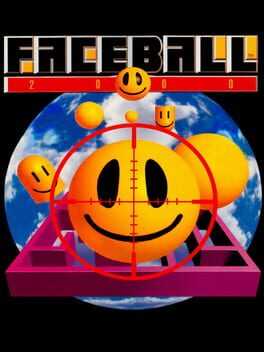 "Virtual Reality" for your Super NES!
Welcome to the exciting new world of FaceBall 2000, where 3D graphics, first person perspective and 360° maneuverability make you feel like you're inside your video game! What you see is where you are, as you team up, compete with a friend or play alone against computer-controlled opponents.
Transport yourself inside the walls of CyberZone, where you'll be surrounded by menacing enemies lurking in a series of treacherous mazes. Or, enter the Arena where " Have a Nice Day" takes on a qhole new meaning in fast-paced rounds of high-tech combat.
Wherever you go in FaceBall 2000, it's your chance to wipe the smiles off those annoying happy faces - and maybe a few of your friends - once and for all!
FAQ
Stuck and need some help? Check out some of the questions the community have asked relating to this game. If none of these answer your problem or you want to get some tips when it comes to a particular level, feel free to submit a question of your own.