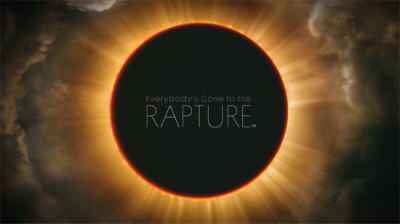 The world ended 37 minutes ago

It is time to begin
Yaughton, Shropshire. 06:37am 6th June 1984.
Deep within the Shropshire countryside, the village of Yaughton stands empty. Toys lie forgotten in the playground, the wind blows quarantine leaflets around the silent churchyard. Down on Appleton's farm, crops rustle untended. The birds lie where they have fallen.
Strange voices haunt the radio waves as uncollected washing hangs listlessly on the line. The televisions are tuned to vacant channels. Above it all, the telescopes of the Observatory point out at dead stars and endless darkness. And someone remains behind, to try and unravel the mystery.

Immerse yourself in a rich, deep adventure from award-winning developer The Chinese Room and investigate the last days of Yaughton Valley. Uncover the traces of the vanished community; discover fragments of events and memories to piece together the mystery of the apocalypse.
Featuring a beautiful, detailed open-world and a haunting soundtrack, Everybody's Gone to the Rapture is non-linear storytelling at its best.
FAQ
Stuck and need some help? Check out some of the questions the community have asked relating to this game. If none of these answer your problem or you want to get some tips when it comes to a particular level, feel free to submit a question of your own.
RELATED POSTS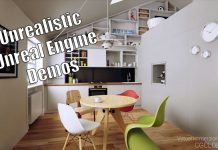 Video game hardware requirements can often be confusing and a tricky thing to understand. Why is it that some games can run on a perfectly on the PS4, but require crazy specs on PC? When it comes to hardware requirements...