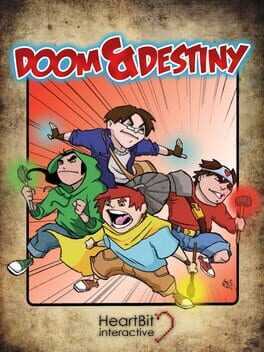 Four nerds, drawn into a fantasy world and mistaken for heroes, have to battle their way through a massive, crazy adventure and defeat a preposterous villain!
Doom & Destiny is a turn based hilarious jrpg where you take control of a party of four everyday friends. Journey through an unpredictable story filled with parodies and cameos. Start your adventure in a classic dungeon with dragons, save princess with the help of green-dressed elf and then fly to manga-themed city with the help of a famous italian plumber. This is Doom & Destiny, the flying-spaghetti fantasy adventure!
FAQ
Stuck and need some help? Check out some of the questions the community have asked relating to this game. If none of these answer your problem or you want to get some tips when it comes to a particular level, feel free to submit a question of your own.