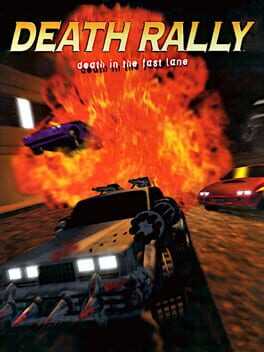 Shoot your way through screaming bystanders, pick up more ammo and turbo from the side of the track, and floor the pedal while performing some shady deals for The Dealer. No trick is too dirty when you're preparing for The Final Confrontation. Only the hardest armor, the most powerful engine and the biggest guns will see you through the ultimate battle against The Adversary.
And when you feel you can't take it anymore, you can check out the underground market: Spiked bumpers, landmines, rocket fuel or sabotage can provide a way to create some nasty accidents for the competition.
Death Rally was remade for IOS and Android in 2012, by fellow Finnish company Mountain Sheep. Remedy Entertainment stayed on board with the publishing.
FAQ
Stuck and need some help? Check out some of the questions the community have asked relating to this game. If none of these answer your problem or you want to get some tips when it comes to a particular level, feel free to submit a question of your own.