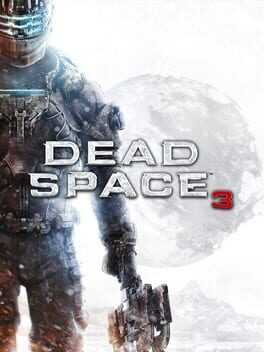 Isaac Clarke returns, joined by merciless soldier John Carver, to chase a risky plan that promises to finally stop the Necromorphs. Together Clarke and Carver must explore the frozen planet of Tau Volantis and track down the secret they hope will end the Necromorph plague forever, all while overcoming avalanches, treacherous ice-climbs, and the violent wilderness. Facing deadlier evolved enemies and brutal elements, the unlikely pair must work together to save mankind from the impending apocalypse.
Fighting alongside a co-op partner changes the way you play the game. While playing the co-op version of Dead Space 3's campaign, you will uncover additional story elements, cut-scenes, and battle strategies that are exclusive to this mode. Play how you want - immerse yourself in the classic single-player campaign with Isaac Clarke, then discover how the story evolves when a co-op partner is present in your campaign.
Team up with a partner as Isaac Clarke or John Carver and take down the terror together. Facing deadlier evolved enemies and the brutal elements, the unlikely pair will work together to build weapons, overcome the harsh environment, and save mankind from the impending apocalypse.
Create your weapon piece by piece.
With thousands of possible combinations you can create the perfect weapon to take down the Necromorph plague. Using a multitude of parts, build the ultimate tool and the very best will be featured in Dead Space 3. Craft and share as many different weapon variations as you want.
FAQ
Stuck and need some help? Check out some of the questions the community have asked relating to this game. If none of these answer your problem or you want to get some tips when it comes to a particular level, feel free to submit a question of your own.