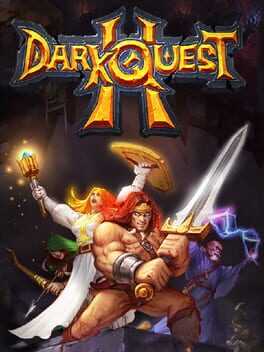 Dark Quest 2 is a turn based RPG inspired by legendary board game Hero Quest. The game features a party based system where you control a group of heroes, an isometric hand-drawn art style, dice based mechanics for all computations - (it rolls dice to determine an outcome) and much more.
Each map is designed to take you through an adventure that will test your party's strength, courage and sanity as you go deeper and deeper into the castle in search for the chambers of the evil sorcerer.
FAQ
Stuck and need some help? Check out some of the questions the community have asked relating to this game. If none of these answer your problem or you want to get some tips when it comes to a particular level, feel free to submit a question of your own.