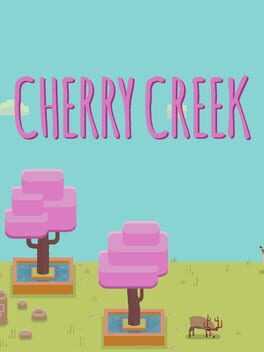 Cherry Creek is a tile-turning puzzle game, set in a picturesque natural environment. The aim is to rotate the river tiles to take water from the fountain to all the cherry trees. Click the tiles to rotate them until the puzzle is complete, and lock tiles to help you finish the harder levels.
The puzzles offer something for all abilities, so enjoy a coffee break by playing a few simple levels, or set yourself a real challenge on the hardest difficulties. Try to beat your best scores, or just relax and enjoy the atmosphere.
Features:
A modern take on the classic tile-turning puzzle genre.
Over 200 puzzles across 8 difficulty levels.
A unique natural environment as the backdrop for every puzzle.
Play your own way, with all difficulty levels available from the start.
Beat your personal best, with high scores for time, tiles and clicks.
Turn off the scoring categories that don't interest you, or turn them all off for a more relaxed experience.
6 different control methods to suit both right-handed and left handed players.
FAQ
Stuck and need some help? Check out some of the questions the community have asked relating to this game. If none of these answer your problem or you want to get some tips when it comes to a particular level, feel free to submit a question of your own.