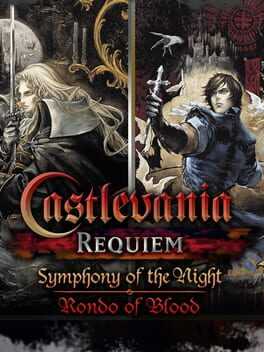 Experience two of the greatest games from the famous Castlevania series.
Make your way to the top of Dracula's castle as Richter Belmont, descendant of the famed clan of vampire hunters, in 'Rondo of Blood', or take the leading role as Dracula's son Alucard in 'Symphony of the Night'.
Enjoy the unique world, the epic classical background music, and the side-scrolling action of the Castlevania series!
FAQ
Stuck and need some help? Check out some of the questions the community have asked relating to this game. If none of these answer your problem or you want to get some tips when it comes to a particular level, feel free to submit a question of your own.