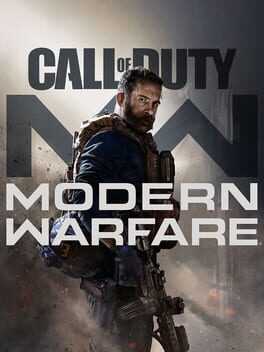 Prepare to go dark, Modern Warfare is back!
The stakes have never been higher as players take on the role of lethal Tier One operators in a heart-racing saga that will affect the global balance of power. Call of Duty: Modern Warfare engulfs fans in an incredibly raw, gritty, provocative narrative that brings unrivaled intensity and shines a light on the changing nature of modern war. Developed by the studio that started it all, Infinity Ward delivers an epic reimagining of the iconic Modern Warfare series from the ground up.
In the visceral and dramatic single-player story campaign, Call of Duty: Modern Warfare pushes boundaries and breaks rules the way only Modern Warfare can. Players will engage in breathtaking covert operations alongside a diverse cast of international special forces throughout iconic European cities and volatile expanses of the Middle East.
And the story doesn't end there.
In Call of Duty: Modern Warfare, players will be thrust into an immersive narrative spanning the entire game. Players can experience the ultimate online playground with classic multiplayer or squad-up and play cooperatively in a collection of elite operations, accessible to all skill levels.
FAQ
Stuck and need some help? Check out some of the questions the community have asked relating to this game. If none of these answer your problem or you want to get some tips when it comes to a particular level, feel free to submit a question of your own.