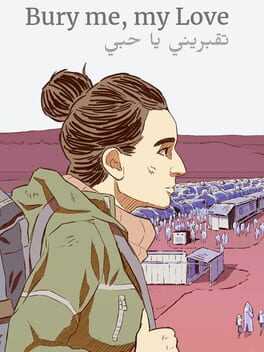 Bury me, my Love tells the story of Syrian refugee Nour and her husband Majd, as Nour undertakes a perilous journey to safety in Europe.
Bury me, my Love is a Text Messaging Adventure game about Nour, a Syrian migrant trying to find her way to Europe. Her husband Majd, who remains behind in Syria, communicates with Nour through a messaging app, advising her as best he can so that she reaches her destination safely.
"Bury me, my love" is a Syrian goodbye phrase that roughly means, "Take care, don't even think about dying before I do." This phrase takes on a deeper meaning as Majd says it to his wife, Nour, as she undertakes her perilous journey to reach Europe.
A co-production from ARTE, the European cultural network, with The Pixel Hunt and Figs.
FAQ
Stuck and need some help? Check out some of the questions the community have asked relating to this game. If none of these answer your problem or you want to get some tips when it comes to a particular level, feel free to submit a question of your own.