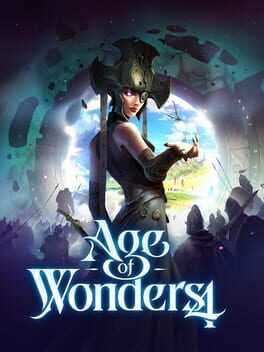 Rule a fantasy realm of your own design in Age of Wonders 4! Explore new magical realms in Age of Wonders' signature blend of 4X strategy and turn-based tactical combat. Control a faction that grows and changes as you expand your empire with each turn.
Triumph Studios' award-winning strategy series has emerged into a new age, evolving the game's iconic empire building, role-playing, and warfare to the next level. A new storytelling event system and hugely customizable empires provide an endlessly replayable experience, where each game adds a new chapter to your ever-growing saga.
Powerful Wizard Kings have returned to the realms to reign as gods among mortals. Claim and master the Tomes of Magic to evolve your people, and prepare for an epic battle that will determine the ages to come.
FAQ
Stuck and need some help? Check out some of the questions the community have asked relating to this game. If none of these answer your problem or you want to get some tips when it comes to a particular level, feel free to submit a question of your own.