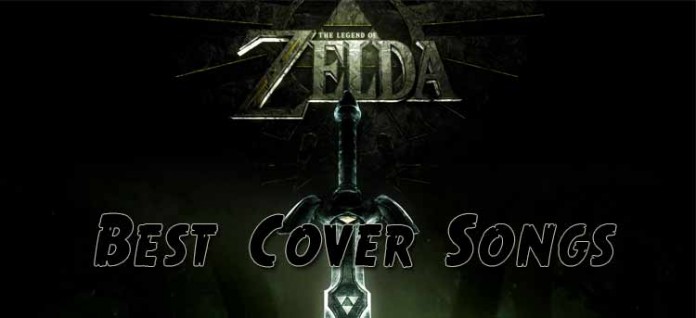 There are a lot of Legend of Zelda cover songs out there. Here are some of the more unusual covers that are really impressive.
Saria's Song on Beer Bottles

Who needs official musical instruments to create music?! Obviously the video isn't a live recording of the track, but who cares it's great!
Zelda Ocarina of Time – Kokiri Forest Acapella

Of all the cover songs I have heard from Zelda games this has to be my favourite. It's so unusual to hear this kind of thing. To hear it done so well makes it so much better to listen to.
Song of Time and Song of Storms On Violin – Taylor Davis

This is a double bash of awesomeness! Not only is the recording cool, but it's also a kick ass video!
Zelda's Lullaby on Ocarina and Harp

This is very simple while being very unique. Since the original song was meant to have been played on an Ocarina, it's nice to hear a cover song that sticks to the original so much.
25th Anniversary Special Orchestra Recording

They went balls to the wall with this!
Legend of Zelda – Main Theme on Marimba

A unique instrument to see cover songs recorded on. There was some great work keeping this all together.