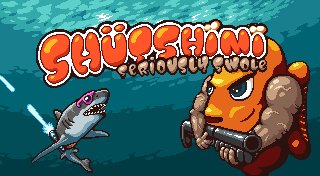 Hang Time
Clear a bouncy castle round when bouncing off the castle floor fewer than 6 times. You should play Bassketball!

Reckless Shopper
Clear 10 shop rounds within 2 seconds each in a single game. Don't look, just pick!

Tsundere Shark
With the lipstick equipped, smooch a shark. I'm just after the trophy - it's not like I like you or anything!