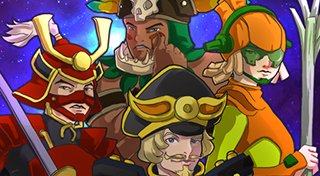 Over Troubled Water
On Onsen Bridge, get 2 opponents into the piranha-infested waters at the same time by flipping a Bridge.

So Long, Suckers!
On Cargo Bay, flush at least one opponent out of each Airlock with a single console activation.

Multi-Tasker
On Ruckus Arena, land at least one direct hit each with Fireball, Pound, Hookshot, and Sword attack in a single match.

Cross Alpha Omega
Have the Big Blade power-up and the Invincibility power-up active at the same time.