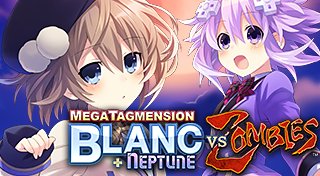 Tagmension Master
You crushed MegaTagmension Blanc + Neptune VS Zombies! "You've played a ton. Thank you so much."

Maxed Out!
A character reached level 99. "You maxed out, huh? Just know strength isn't defined only by numbers."

Lily Lover
Maxed 1 pair of Lily Rank. "We laugh, fight, and grow. This is what student life is all about."

Fashionista!
Collected 20 types of accessories. "You can wear 'em however you want but, uh… don't embarrass me..."

Moar Monies
Your money has reached 100,000 credits. "I'm going to use this money to buy more books… f-for the club."

Alchemist
You fused something at the shop for the first time. "Update your weapons and make them stronger. This should help you a lot."