After much work we are ready to launch our first mobile app. This app is currently only available on Android, but we hope to bring it to iOS soon. Our Playstation trophy guide Android app will allow you to sign in with your Nerdburglars user account and continue unlocking trophies. The app features a simple, mobile friendly design that lets you check out all of the trophy lists in our system and view the trophy guides.
The app is available on the Google play store for free. You can download it here. You do not need to have a Nerdburglars account to use the app, but you must log in to be able to unlock trophies. It only takes a minute, so why not sign up now.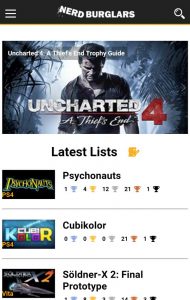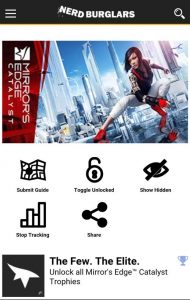 You can begin using the app without having to log in, but once you are logged in you will be able to better manage the trophy lists.
We would love to hear any feedback and ideas for future features that we can add to the app to make it even better. Thanks for checking this out and hope you enjoy it.