RELATED QUESIONS
Below you will find some related questions that people have asked related to this keyword.
[Burnout Paradise Remastered]
- Is there a way to make the mini map rotate in burnout paradise. Rather than it be fixed, id like for it to move when i do like it does in the Grand Theft Auto games
View Answer
View All Gaming Questions & Answers
UI POSTS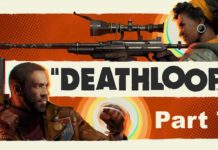 A fresh morning but a not-so-fresh me. It didn't take long for the game to give up that I would be able to keep things under control. It got so bad that it crashed shortly after I got started, hence...
Is there a way to make the mini map rotate in burnout paradise. Rather than it be fixed, id like for it to move when i do like it does in the Grand Theft Auto games