SHEIKAH POSTS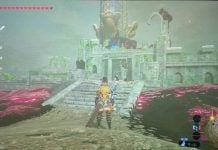 Akkala tower is the most difficult of all of the Sheikah towers In Breath of the wild. The difficulty for it comes in two areas. The first problem is reaching the bottom of the tower. You are in for a...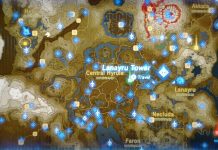 Lanayru Tower is another tower that is very simple to get to the top of. There are no obstacles in the way that will cause you trouble from. Getting to it in the first place might be a bit more...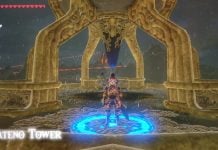 The Hateno Sheikah Tower is one of the first towers you will encounter that contains an obstacle. Climbing to the top of this tower is still fairly easy as the thorns do not completely block the way up. The main...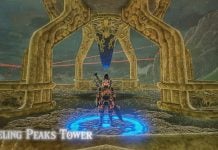 The Dueling Peaks Sheikah Tower will probably be the first tower you naturally encounter on your journey throughout Hyrule. As you head toward the first village, you will need to pass through the Dueling Peaks valley. Before you enter, you...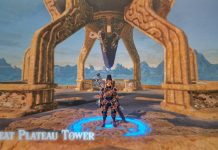 The Great Plateau Sheikah Tower is the first tower you will come across and will set you on the path of reaching the top of the remaining ones. Completing this one is simple as there are no obstacles to get...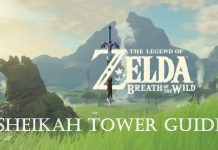 The Sheikah towers in The Legend of Zelda: Breath of the Wild are an interesting way to explore new areas of the world map on your slate. The first one you discover will give you enough to understand how they...
I need to find the place centered amid four shrines. How do i find where this location is?
How do you turn off the shrine detector in Breath of the wild? Is there a way to stop the beeping from happening?
How do you get inside Da Hanmar shrine? I found the shrine at dueling peaks and I can't find a way to get inside.