RELATED QUESIONS
Below you will find some related questions that people have asked related to this keyword.
View All Gaming Questions & Answers
LEVEL CAP POSTS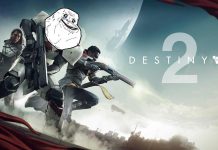 I never played the first Destiny game, so I really got into Destiny 2 when I first played it. The game is absolutely brilliant, but I'm sure you know this too. From the first day, my goal was to play...