RELATED QUESIONS
Below you will find some related questions that people have asked related to this keyword.
View All Gaming Questions & Answers
RELATED GAMES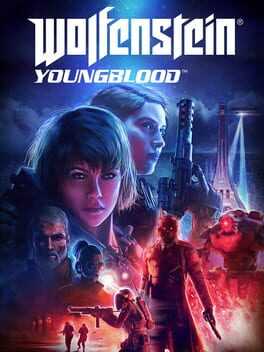 Wolfenstein: Youngblood is a brand-new co-op experience from MachineGames, the award-winning studio that developed the critically acclaimed Wolfenstein II: The New Colossus. Set in 1980, 19 years after BJ Blazkowicz ignited the second American Revolution, Wolfenstein: Youngblood introduces the next Blazkowicz generation to the fight against the Nazis. Play as one of BJ's twin daughters, Jess and Soph, as you search for your missing father in Nazi-occupied Paris.
LASERKRAFTWERK POSTS
Where do you find the Laserkraftwerk weapon in Wolfenstein youngblood. Is it possible to miss?
How do you reach the tower lobby without owning a Laserkraftwerk weapon to open the door to the office