RELATED QUESIONS
Below you will find some related questions that people have asked related to this keyword.
View All Gaming Questions & Answers
DISK SPACE POSTS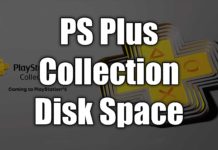 The PS Plus Collection is a pretty exciting addition to the PS Plus service. Whether it will eventually grow to compete with Xbox Gamepass is unknown but for now, PS5 owners with a PS Plus subscription will be able to...