RELATED QUESIONS
Below you will find some related questions that people have asked related to this keyword.
View All Gaming Questions & Answers
BJ BLASKOWITZ POSTS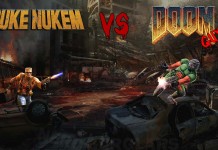 Another battle of video game titans. Having put some time into a battle between Duke Nukem and Doom Guy another fairly obvious alternative to this would be to put Duke up against BJ. BJ Blaskowitz is the main character from...