Author : Pink Monkey
Time To Complete : 1-5 Hours
Difficulty : 1
Online : 0/3
Offline : 3/3
Missable : 0
Glitched : 0
Num Playthroughs : N/A
Introduction
Note: If you get lost or stuck somewhere, you can restart by holding 'C' for 3 seconds.
Credit to DarkteK for mentioning this.
Achievement Guide
Completion
You have reached the end of your journey. Does this satisfy you?
Entered Memory
You have entered a strange city and begun to unravel its mysteries. Does this make you feel confident?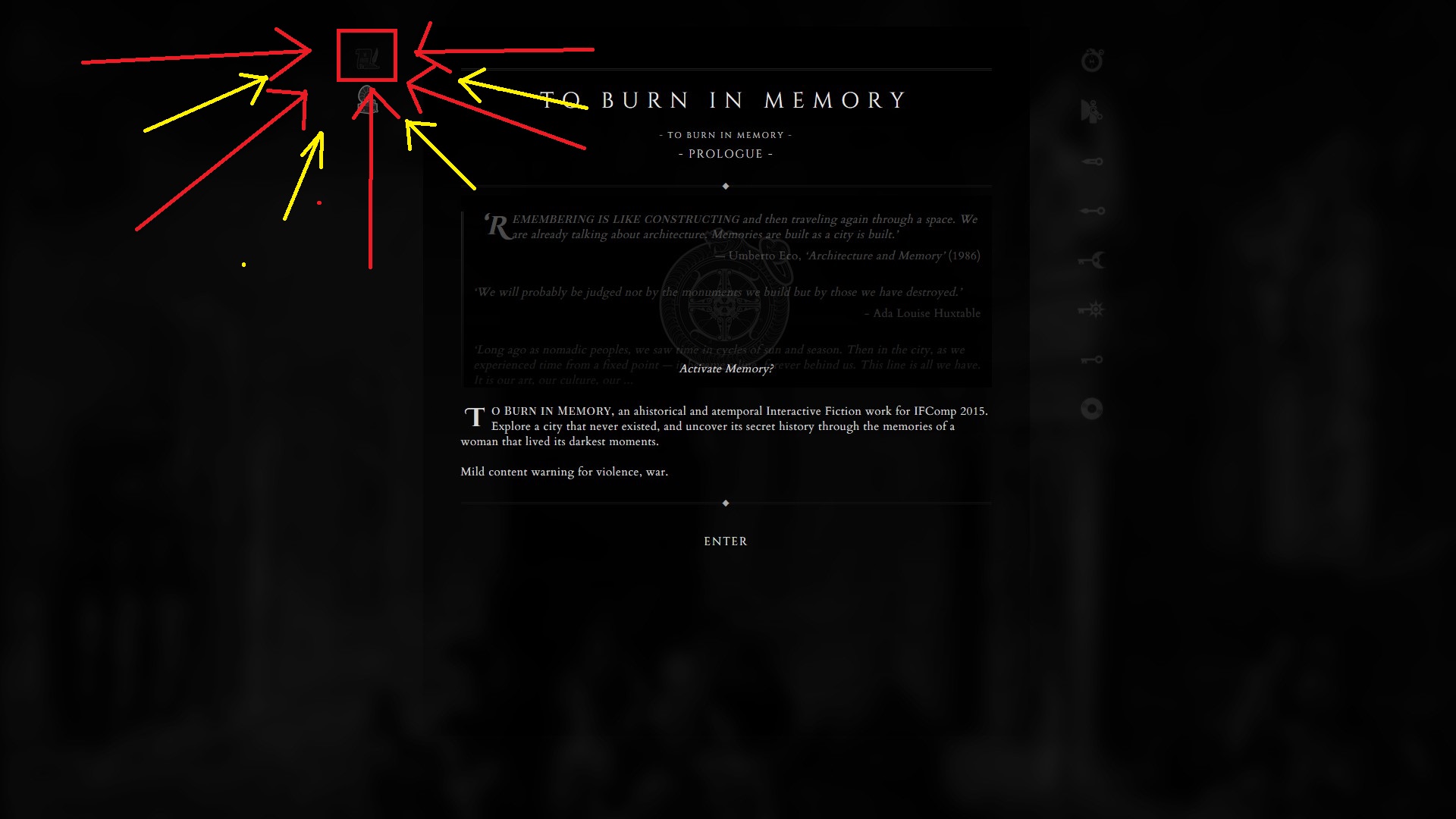 At the top left, click the pen & quill icon. In the credits dialogue, you'll see an emphasized text regarding "Enter Free Roam Mode". Click it to unlock all items (objects on the right).
Click the pen and quill icon to return to the game.

– Click through all the dialogue.
Follow pathways to below the tower
Descend Stairs to Landing
Descend Stairway to River
Examine Institute Rear Gateway
Descend to the Promenade
Follow the Street to the Intersection
Continue to the Latin Quarter Boulevard
Continue along the Boulevard Towards the River
Enter the Imperial Opera
Enter Theater
– Activate Memory