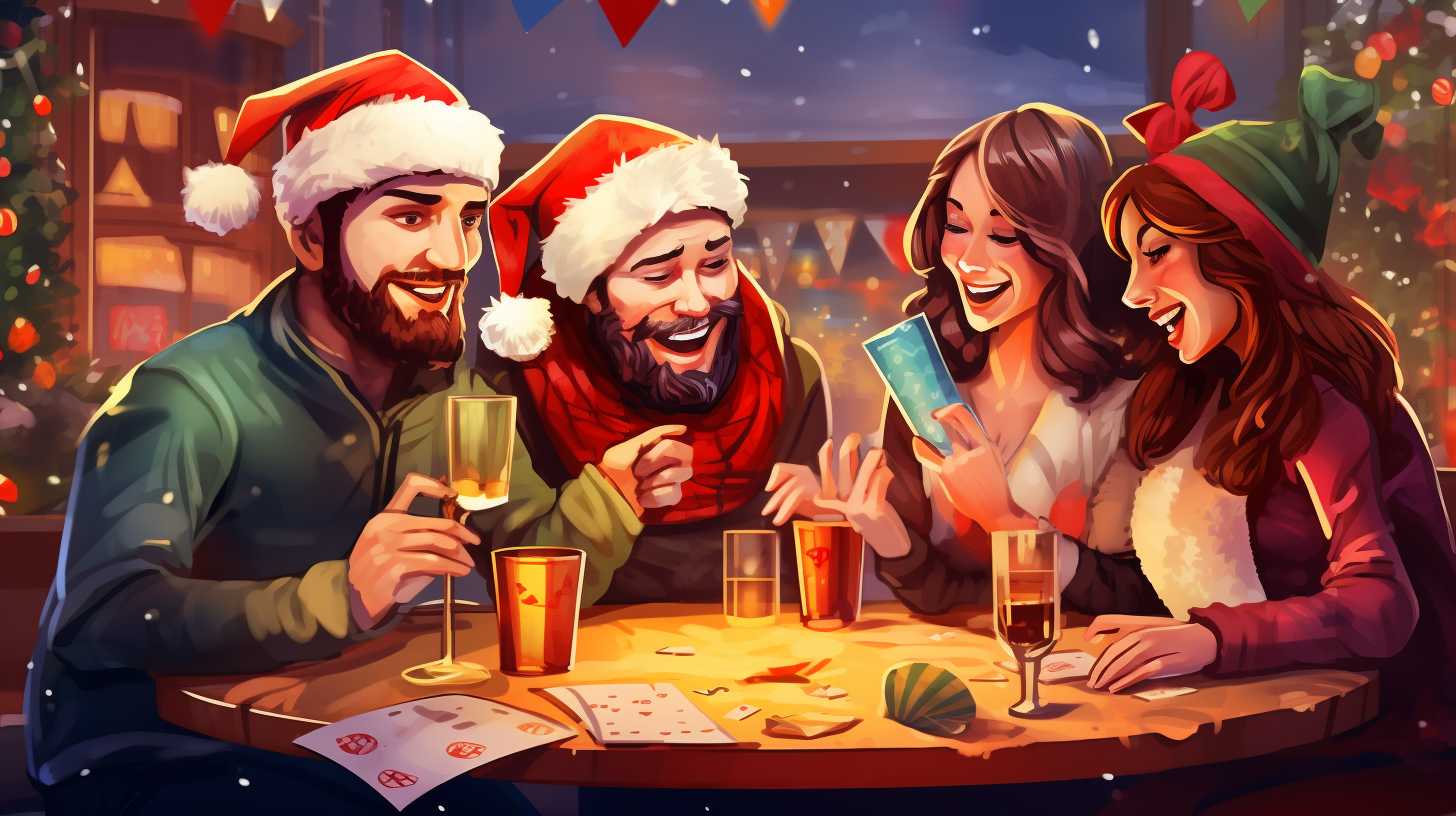 Cherish the joyous ambiance of the holiday season with our Secret Santa Drinking Game! Marrying the classic excitement of a Secret Santa gift exchange with the camaraderie of a social drinking game, this innovative variant ensures an exhilarating rollercoaster ride of surprises, laughter, and festive cheers.
It's time to make your guest list, prepare the drinks, wrap up the gifts, and let the holiday festivities begin!
Setting Up the Game
Kick-starting the Secret Santa Drinking Game is a breeze:
Gather a socially spirited group of mates ready for a dose of holiday fun.
Arrange a Secret Santa exchange with each participant anonymously purchasing a gift for another.
Have your choice of holiday drinks ready for when the games begin!
Game Rules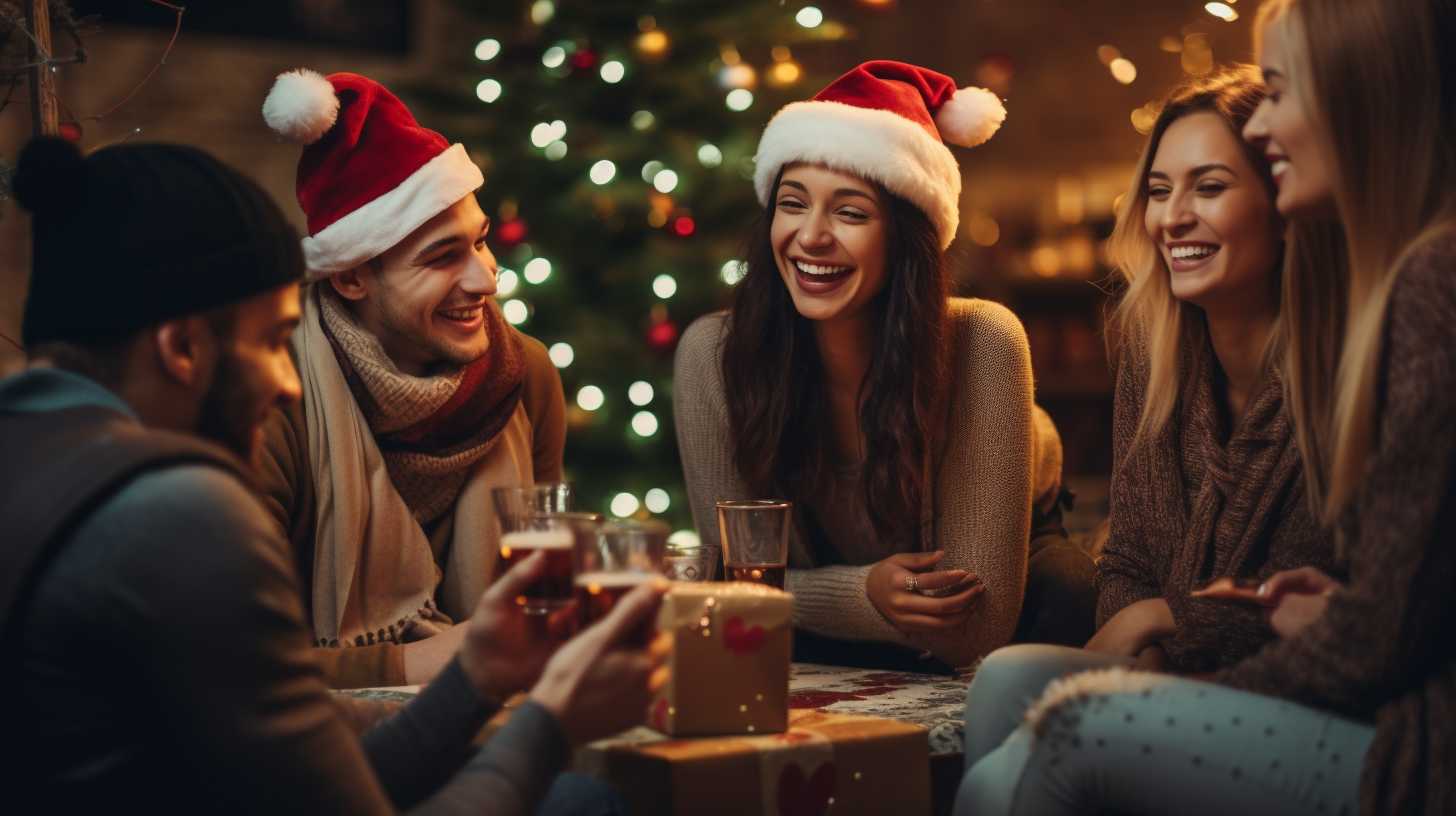 Follow these easy game rules for a rollicking good time:
Unwrap and Unmask: Each participant takes turns opening their Secret Santa gift.
Guessing Game: After unwrapping, they must guess who their Secret Santa is.
Drink for Wrong Guesses: If they guess incorrectly, they take a sip of their drink.
Custom Rules for Extra Holiday Fun
Add more holiday fun with these custom rules:
Mistletoe Mix-ups: If someone gets their Secret Santa right, they can choose someone to take a sip of their drink.
Santa's Sleigh: If a gift is holiday-themed, everyone must take a sip of their drink in honor of Santa!
Rudolph's Reward: If a gift is wrapped in red just like Rudolph's nose, the receiver takes two sips.
Playing Secret Santa Drinking Game Responsibly
Keep the holiday cheer responsible and inclusive:
Cohesive Comfort: Ensure all players understand and are okay with the game's rules before starting.
Non-Alcoholic Nods: Provide non-alcoholic beverage options so the non-drinkers can join in the fun too.
Responsible Revelry: Encourage moderate drinking. Remember, the game's purpose is to spread holiday cheer and enjoy togetherness!
The Secret Santa Drinking Game combines the wonder of gift-giving with the sociability of a drinking game, promising a Christmas filled with shared laughter, surprises, and lasting festive memories. So invite your companions, prepare your gifts and drinks, and let the holiday celebrations take flight!