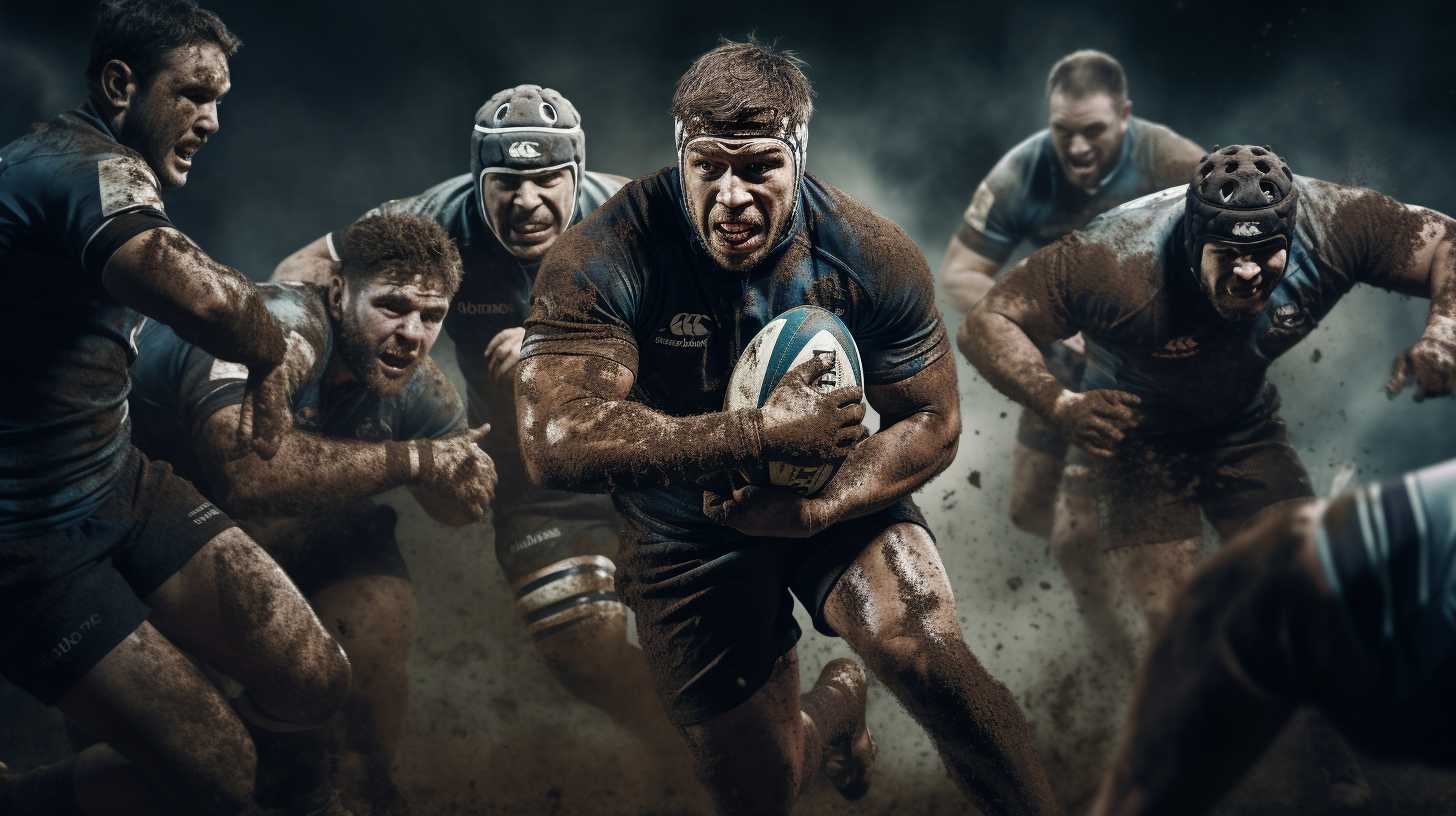 Step into the thrilling world of Rugby-Rouser, where the heart-thumping action of rugby unites with the camaraderie of sharing a good drink. Are you ready to merge the joy of trays and scrums with the merriment of a friendly gulp? Call your fellow rugby enthusiasts into formation, line up your favorite beverages, and gear up for an unforgettable ronud of this rugby drinking game.
Setting Up the Game
Jump-start your Rugby-Rouser experience with:
A group of mates who are as keen on rugby and a lively drink as you are.
Live coverage of a rugby match for an immersive and reactive game experience.
A varied roster of drinks, from crisp beers to fruity cocktails or even non-alcoholic options, ensures everyone's taste is catered for.
With the right gang, an exciting game, and a range of drinks, you're match-ready for Rugby-Rouser!
Rugby Drinking Game Rules
Ramp up your rugby-watching experience with these spirited drinking rules:
Kick-Off Keg: At the beginning of the match, everyone raises a toast with a drink.
Try Toast: For every try scored, take a hearty gulp.
Conversion Chug: When a conversion is successful, everyone takes two sips.
Penalty Pint: For every penalty awarded, take a sip.
Scrum Swig: Every time a scrum is formed, everyone takes a drink.
Drop-Goal Draught: Each time a drop goal is attempted, take a sip.
Yellow-Card Chaser: When a player is given a yellow card, everyone toasts with a drink.
Red-Card Rum: If a player receives a red card, finish your drink in tribute.
Ruck Round: Whenever a ruck is formed, take a swig.
Maul Mixer: Every time there's a maul, take a brisk sip.
Playing Rugby-Rouser Responsibly
Teamwork Tipsy: Keep the game jovial for everyone, focusing on the shared love for rugby and goodwill among participants, beyond the act of drinking.
Rulebook Riff: Personalise the rules to align with each player's drink choice and level of alcohol tolerance.
Hydration Haka: Facilitate responsible drinking by balancing alcoholic drinks with ample water and accessible non-alcoholic alternatives.
Rugby-Rouser combines the dynamic excitement of rugby with the spirited camaraderie of a drinking game. With a focus on enjoyment, fellowship, and responsible consumption, Rugby-Rouser can lift your rugby-watching gatherings to new levels of fun. Gather your team, tune into your favorite rugby clash, and prepare your preferred drinks to cheer, chug, and champion the Rugby-Rouser way!