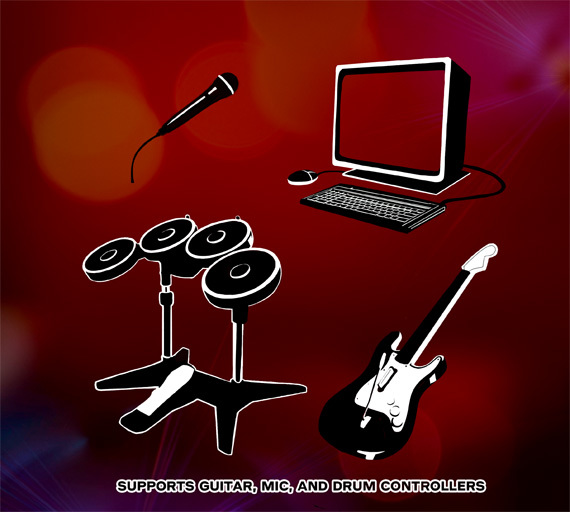 Music games such as Rock Band and Guitar Hero have typically gotten the short straw when it comes to PC releases. I'm sur ethe fact that it is very easy for modders to add unlicensed songs to the game has something to do with this. After hearing that they wanted to make a PC version of Rock Band, I immediately thought "aww yea, unlimited songs from bands that have never been supported!". There is a catch though, In order to fund it there is a Rock Band 4 crowdfunding campaign setup for it.
It is quite an unusual move for a franchise as massive as Rock Band is needing some crowdfunding in order to be able to produce a game for a specific platform. I'm not an expert on the industry, but 1.5million seems a bit mad to just port an existing game to another platform when the Xbox version will likely run on PC with minimal changes to the code.
Putting any questions aside, there is still a potential for us to get a PC version of Rock Band 4, which to me, is great news! How do you feel about this being turned into a crowd funding campaign?
Here is the official video that has been created to accompany the crowdfunding campaign. After watching it, I am only further puzzled by the reasoning behind this crowd funding, but it is still going to be interesting to see how this plays out.