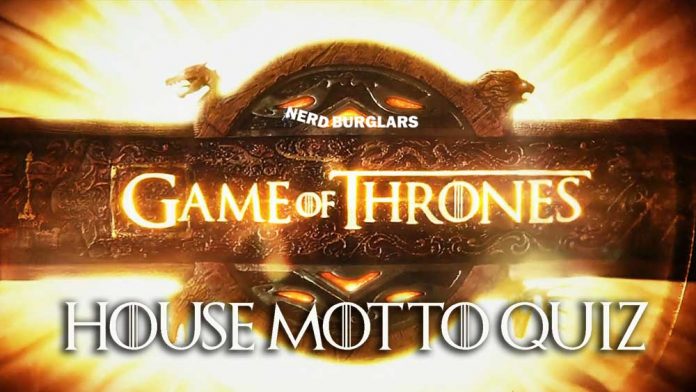 House motto's in Game of thrones can be a bit obscure at times. They don't always make sense and when there is constant war and action (both kinds ;D ) it gets easy to filter them out.
The only time the motto's were really given direct attention was when young bran was learning them off, or when he was unwilling to learn them!
How well do you think you know the mottos of the houses in Game of Thrones? Now is your chance to test your skills. The quiz below will present you with a motto and give you 4 possible answers to guess from below. Some of these are MUCH harder than others, so make sure you have your A-game on for this one!
Unbowed, Unbent, Unbroken

The Old, The True, The Brave