The Playstation 4 Pro comes with enhanced hardware that will allow for 4K support. Will this mean that all games that have been released for he PS4 so far will get a visual upgrade when they run on the PS4 pro?
While it is true that the hardware in the PS4 Pro is far more powerful than the original PS4, there may not be any difference in most of the games. Games will need to have support added specifically to support the hardware in the PS4 pro. This means existing games will need to be patched in order to support the new hardware.
Even though patches will be required to fully take advantage of the new hardware, we should see load speed increases and frame rate increases for most games now that the hardware can load the existing games faster, but in terms of sharper textures and smoother models, the game will need to be patched in order to add these kinds of performance improvements.
PLATFORM INFORMATION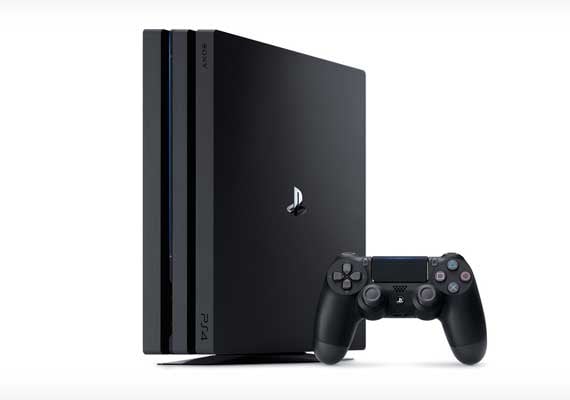 This section will contain guides, help and other content relating to the PlayStation 4 game console produced by Sony.
---
QUESTIONS
Is it possible to save a screenshot at a lower resolution than what is currently being displayed on the TV?
View Answer
Are there any USB C ports on the Xbox Series X or is it all USB A?
View Answer
Is it possible to use the dualsense controller on the PS4 console instead of the PS5?
View Answer
Can you put an SSD drive into the PS4 to improve the performance of games.
View Answer
Will the Platinum and Gold Wireless Headsets for the PS4 work with the PS5?
View Answer
Will the Xbox Series X have better graphics than the PS5?
View Answer
RELATED QUESTIONS
I do not own a 4k TV. Is there any point in me purchasing a PS4 pro if my TV only supports 1080p?
View Answer
I have a large collection of disc based games for the PS4. If I purchase a PlayStation 4 Pro, will all of these games work on it?
View Answer
Is it safe to use the PS4 Pro when it is standing vertically. The PlayStation doesn't feel stable when it is standing on its side like this. Is it safe for overheating?
View Answer
Do games released for the PS4 pro also work with the base Ps4 that was released first?
View Answer