The other house across from the first priests house has a locked door and I can't get inside. The quest is telling me that the other priests house has a weak roof. I can see there is some scaffolding and work being done but no obvious weak spot. 
There's a suspicious X at the top of the roof but I don't see any way to use it to my advantage.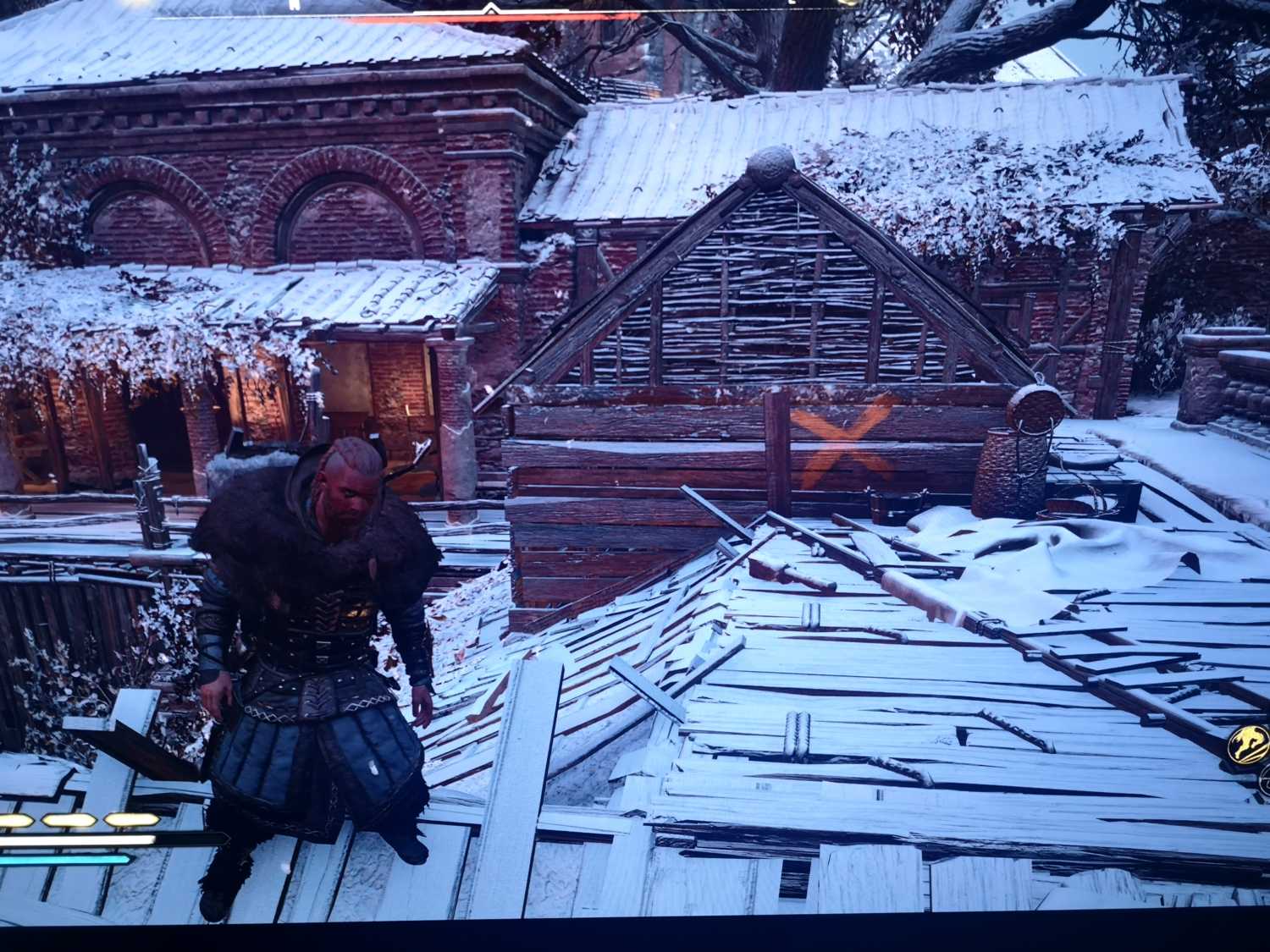 I got stuck here too. I though it might have required an oil jar so I went looking around. The house with the water fountain outside has a door where you can push a pile of boxes out of the way. When I went inside the quest updated. Not quite a direct answer to what the puzzle is with the roof but it doesn't seem this is an important part of the quest.
ASSASSIN'S CREED VALHALLA QUESTIONS
RELATED QUESTIONS
[Assassin's Creed Valhalla]
- When I am given the objective to escort Hunwald to his home it keeps telling me that i need to be anonymous when I try to go into his house. What am i doing wrong?
View Answer