I have gotten a PS4 Pro and I am trying to connect it to a 4K TV. When I try to set the resolution 4k isn't an option, It sets it to 2k, but not 4. Why is this?
There is also a message listed below that says "Your TV might support a higher quality color format and 4K HDR if you change its settings. Check your TV's settings". Could this have something to do with the resolution limitations?
It sounds bad, but don't get too worried. It doesn't mean that your PS4 or 4K tv are broken. It might end up being a limitation with your TV if its older or is a cheaper brand. In most cases, this is going to be a HDMI issue or more specifically an issue with the HDMI port on your TV.
Check HDMI Setting On The TV
I don't quite understand why, but it seems that a lot of TVs that are 4k, don't have it enabled via 4k straight off the bat. By this I mean, you need to enable 4k for the HDMI port. For some TVs, only 1 or 2 ports support 4k HDR video. Even at that, you need to dig around the settings to figure it out. I have a Sony TV running Android and I was able to enable this in the HDMI section of the main settings menu. Changing it from standard to enhanced fixed the issue for me. It was reflected immediately, I did not need to restart, although I would imagine that with some TVs you may still need to restart.
After changing the setting on my tv to allow for 4k the PS4 stopped displaying the error about "Only 2k Supported".
Check For HDMI Premium
This shouldn't be an issue as the HDMI that comes with the PS4 Pro is ready for 4k, but if you happened to have used an old cable that was already there, try using the one that came with the PS4 Pro. Not all cables are the same as some will not support 4k and this could be the cause of the issue.
PLATFORM INFORMATION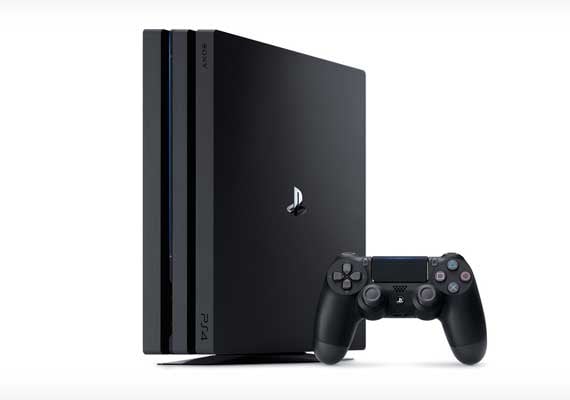 This section will contain guides, help and other content relating to the PlayStation 4 game console produced by Sony.
---
QUESTIONS
I don't know where to plug in the capture card input into a macbook air
View Answer
Is there a quick way or a button shortcut to take a screenshot on the Xbox One instead of using the xbox menu?
View Answer
is it possible to make the xbox download games while it is turned off like you an when the ps4 is in standby mode?
View Answer
Is it possible to replace the batteries on the dualsense controller?
View Answer
Do I need to get a new TV that supports 4k in order to use the PS5?
View Answer
I do not own a 4k TV. Is there any point in me purchasing a PS4 pro if my TV only supports 1080p?
View Answer
RELATED QUESTIONS
Is the LG OLED55CX5LB a good TV to get for use with gaming on the PS5?
View Answer
I dont understand what the difference is between the 2 settings are. Why should I pick one of them over the other?
View Answer