I am getting an error message when I view the game map. I am not trying to do anything that involves an internet connection, just trying to view where my quest objective is on the map.
The error message code looks like it might even be a mistake.[0xb000000]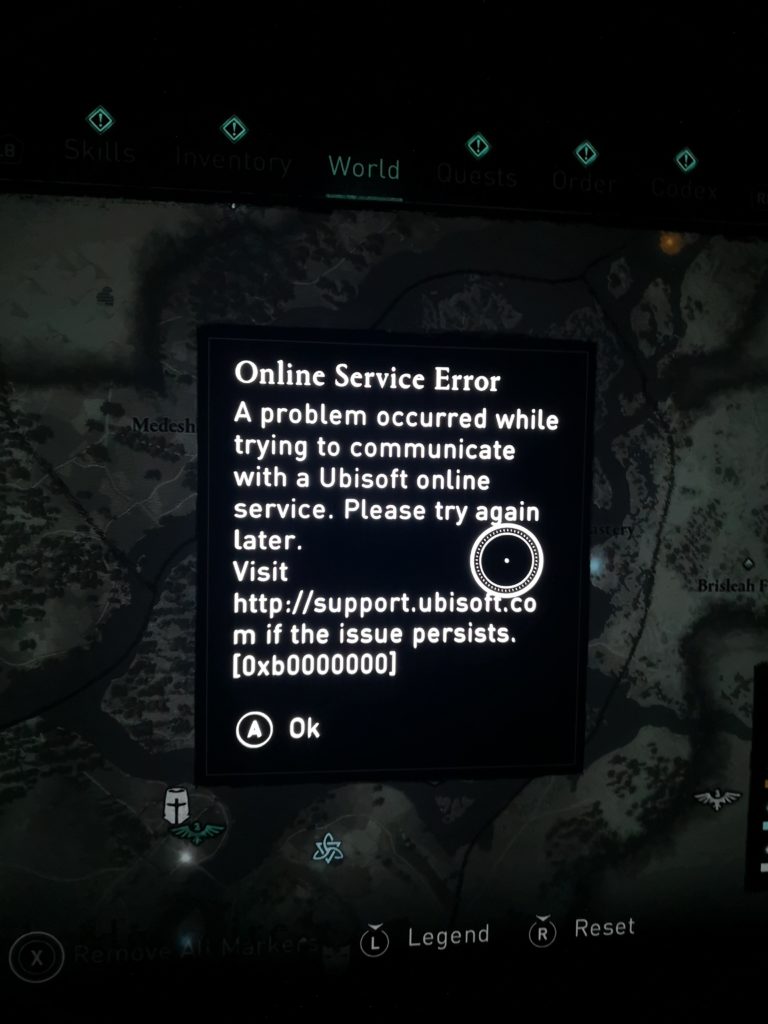 1

Answer

You should be able to just dismiss it and ignore it if you aren't doing anything that requires the online connection. This is likely some sort of system they have to spy on people to prevent piracy and maybe find some way to track what you do to sell you stuff in the future. The game does require an Ubisoft account so this is likely how they track you
ASSASSIN'S CREED VALHALLA QUESTIONS
RELATED QUESTIONS
[Fallout 76]
- I have reached the location marked on the map to get the supply drop from the army requisition tape but there is nothing here. What am I meant to be looking for?
View Answer
[Fallout 76]
- The Strength in Numbers quest in Fllout 76 seems to have glitched for me. Listening to the radio signal doesnt seem to work properly
View Answer
[Sea of Thieves]
- Where do you find the map in your inventory in Sea of Thieves? I was able to view it a minute ago and now its gone.
View Answer
[Burnout Paradise Remastered]
- Is there a way to make the mini map rotate in burnout paradise. Rather than it be fixed, id like for it to move when i do like it does in the Grand Theft Auto games
View Answer