I think there might be an issue with one of my Joycon controller parts. One of them is consistently dying faster than the other one. It isn't the end of the world, but I am curious as to why this is happening. Is there an issue with the battery on one of them. Can i return it to the store if there is an issue with the battery?
Joycons have independent batteries. Depending on the game, you might end up pressing buttons and doing things with one Joycon more than the other. This will cause the battery to die faster on one of them than the other. I wouldn't consider this to be an issue with the battery of any issue with the controller. It sounds like fairly normal and expected behavior considering how the batteries are setup wth these controllers. 
PLATFORM INFORMATION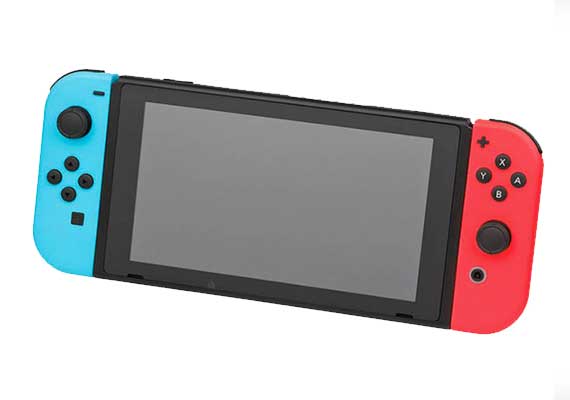 The Nintendo Switch is the first hybrid gaming device, that it is both a handheld gaming device and a home gaming console. Simply inserting the Switch hardware into the docking station will instantly display the game on any HDMI TV making it one of the more unique game consoles on offer. 
---
QUESTIONS
Is it possible to use the dualshock 4 controller from the PS4 to play games released on the PS5?
View Answer
I have a research task to battle a trainer in the great league and I do now know what this is or how to even find the league. Can someone help?
View Answer
How do you play disc versions of PS4 games on the PS5 digital-only version when there is no disc drive?
View Answer
Is the LG OLED55CX5LB a good TV to get for use with gaming on the PS5?
View Answer
How do you disable voice chat with other people in the game when you are streaming gameplay on the PS4.
View Answer
Is the refresh rate option in the Xbox series X the same as frame rate? Is 120hz the same as 120fps?
View Answer
RELATED QUESTIONS
How do you charge the joycon controllers? I have seen people have a wire to the controller attachment but my controller does not have this
View Answer