Is there a way to view the game map and find out the locations of mission markers and stuff without having to blindly follow the mini map icons. It is hard to know which icon is closest to you. Is there a button to open the full sized map? I am playing the remake of the game on the PS4.
Grand Theft Auto 3, does not have a large map feature that other GTA games have. The large pause menu map was first introduced in Vice City. If you have the paper map, then this is the best that you can have. There is no GTA 3 map button in the standard version of the game.
The larger map may be present in some remakes, but the original PS2, Xbox and PC version of the game and any emulated copies released on other systems do not have a map tab in the pause menu.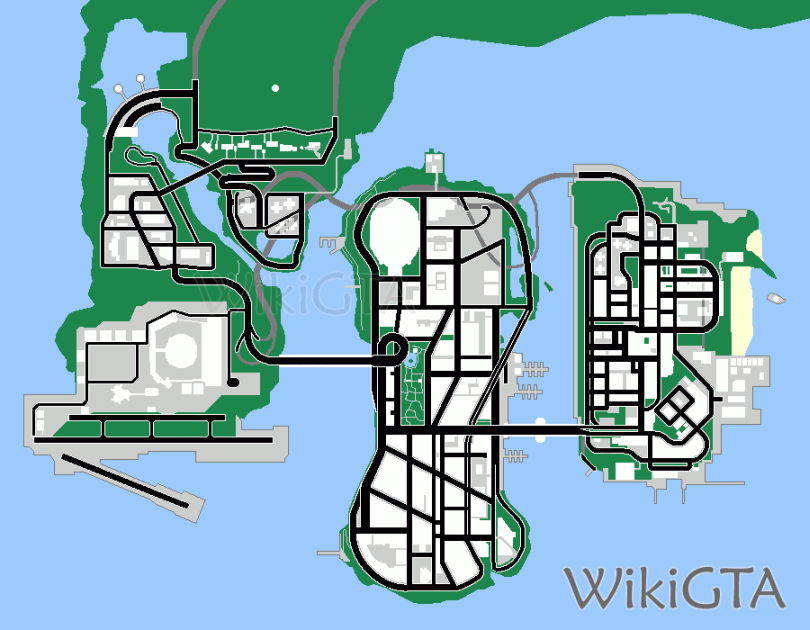 You will have to navigate using nothing but the minimap in the bottom corner. After a while you should get the hang of it as the game map is quite small and there aren't too many dead ends that you can get stuck in assuming you have learned your way around the map.
There are mods for the PC version that could bring this functionality for you by taking the code from the Vice City version of the game. There is a map in GTA 3 but if you are playing on consoles you will be unable to view the full thing like in the image above.
Time to order a compass and map the city the old fashioned way!
GRAND THEFT AUTO III QUESTIONS
RELATED QUESTIONS
[Fallout 76]
- I have reached the location marked on the map to get the supply drop from the army requisition tape but there is nothing here. What am I meant to be looking for?
View Answer
[Fallout 76]
- The Strength in Numbers quest in Fllout 76 seems to have glitched for me. Listening to the radio signal doesnt seem to work properly
View Answer
[Sea of Thieves]
- Where do you find the map in your inventory in Sea of Thieves? I was able to view it a minute ago and now its gone.
View Answer
[Burnout Paradise Remastered]
- Is there a way to make the mini map rotate in burnout paradise. Rather than it be fixed, id like for it to move when i do like it does in the Grand Theft Auto games
View Answer