I have found a large pink colored gem behind the castle/house and literally can't find a si how thing in this area that I can interact with outside of a cog which is locked inside a cage. How are you supposed to get out of here?
If you look near the gate to the center area, you will see a similar pink gem in a golden tray kind of thing. Touch the stone you have off this and it will unlock the way forward.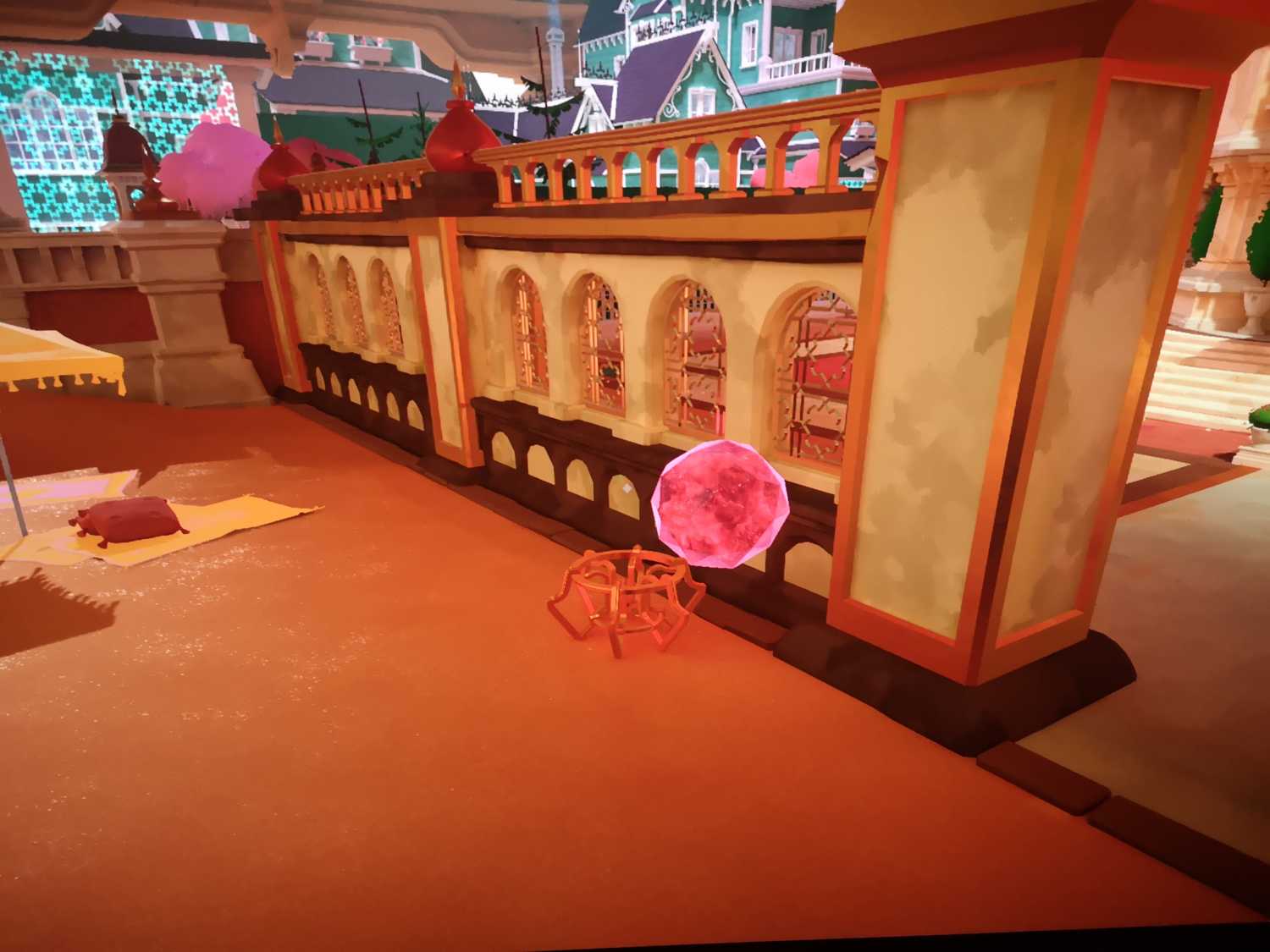 MAQUETTE QUESTIONS
[Maquette]
- How do you get the red stone inside of the blue building to unlock the red door?
View Answer
[Maquette]
- Where is the lock for the large gold key you get around the back of the Ferris wheel?
View Answer
RELATED QUESTIONS
[Assassin's Creed Valhalla]
- Randvi is stuck swimming in the water at the bottom of the sunken tower during the taken for granted quest. she won't climb the tower or do anything to progress the quest
View Answer
[ASTRONEER]
- My rocket has run out of fuel on another planet, how am I supposed to get back home?
View Answer
[Fallout 76]
- I am stuck inside my suit of power armour and I am holding the button to get out but nothing works.
View Answer
[Fallout 76]
- I am stuck on the top floor for the motherlode quest. The terminal isnt doing anything when I interact with it even though the quest icon is pointing at it in fallout 76.
View Answer