Whenever I try to log into Outriders I get the following error "Internet connection error could not connect to outriders servers". There is definitely nothing wrong with my internet connection as I was just able to download the game and I am connected to Xbox live as normal. Anyone know what is causing this. I am playing it on an Xbox Series X.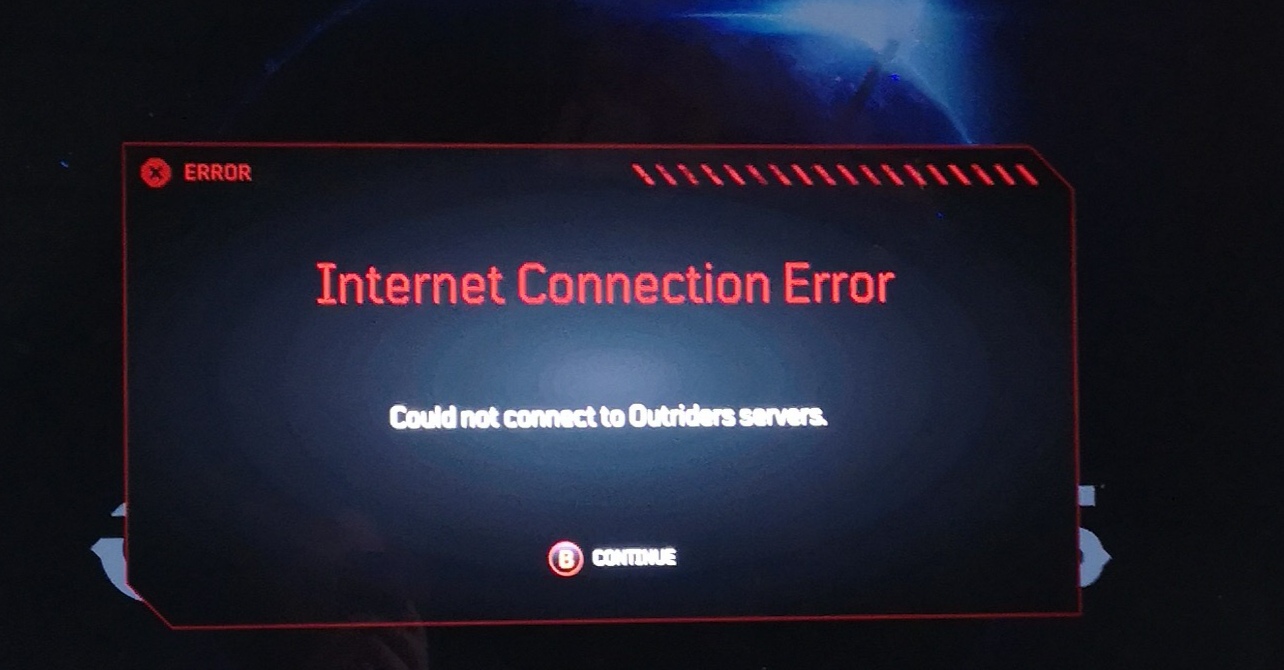 There isn't much you can do about this right now. A game like this normally has some kind of authentication issues when you try to log in on day one. The servers usually get hit hard and they need to optimise things. The fact this game is free on gamepass means there is likely a lot more people than normal trying to play the game. The servers do seem to be up, just not able to handle the load. 
Keep trying to connect and you may eventually get in. Not good if you are playing with a party and they dont get in. You could also try again later and see if they are able to get things under control
OUTRIDERS QUESTIONS
[Outriders]
- What is the name of the song that is played during the first cinematic video in Outriders?
View Answer
[Outriders]
- I have just started playing the full game and the character I had from the demo is inside a room that I cant get out of.
View Answer
RELATED QUESTIONS
[Fortnite]
- Do you need to be connected to the internet to play Fortnite? Does the game have an offline mode?
View Answer