When I put my PS4 into rest mode, it keeps downloading games that I had started downloading. I can also download games using the app or online store and they download to the system when the console isn't turned on. Can the same thing be done with the Xbox One? I have started some game downloads and when I turn the console off, the games don't continue downloading.
Yes, you can do the same thing with the Xbox One. You may have to turn this on from the system settings though as it is not always enabled by default. You will need to modify the power settings to put the console into sleep mode rather than fully power off when you shut the system down. This guide will show you what you need to do to make the Xbox go into sleep
PLATFORM INFORMATION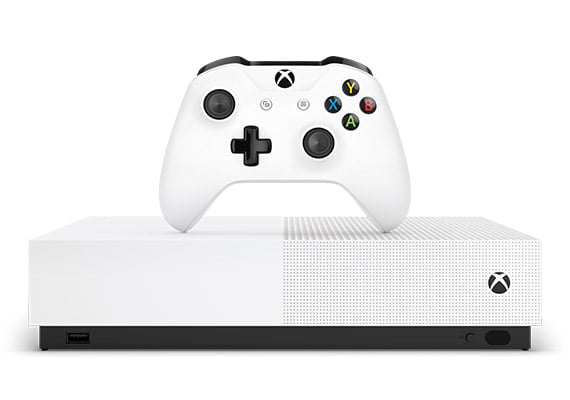 The Xbox One is a home game console from Microsoft that is the third console to be released in the Xbox family. The system has two variations, the Xbox One S and the X. The system was not backward compatable at launch but it is now possible to play games from the Xbox 360 and the original Xbox on this console.
---
RECENT XBOX ONE QUESTIONS
When I shut my xbox down it shuts the game down too. Suspend and resume does not seem to be working for me.
View Answer
Is there a quick way or a button shortcut to take a screenshot on the Xbox One instead of using the xbox menu?
View Answer
If it is possible to play Xbox 360 games on the Xbox one, can it also play games from the original Xbox?
View Answer
Can i take the game saves that I used on my xbox 360 and use them with games on the Xbox one that support backward compatability?
View Answer
Does the Xbox One have wifi built into it? Do you need to by an external adapter in order to connect to xbox live over wifi?
View Answer
RELATED QUESTIONS
How much more powerful is the Xbox Series X when compared to the S. Is it worth getting the S at all?
View Answer
Is the PS5 a more powerful console than the Xbox Series x?
View Answer
[ASTRONEER]
- What does the RTG do in Astroneer? It costs a lot of bytes, is it worth spending them to research it?
View Answer
Will the Xbox Series X have better graphics than the PS5?
View Answer
[ASTRONEER]
- I am having trouble with power generation. Can someone give me some tips on the best way to generate power for your base in Astroneer?
View Answer