Is it possible to play games from the Nintendo Wii U on the Switch?
No, the Wii U uses DVD discs for the games and the switch does not have a disc drive. I believe the online store used for both consoles is different preventing you from being able to access content bought from different consoles. This may change in the future if Nintendos networking team get their shit together.
PLATFORM INFORMATION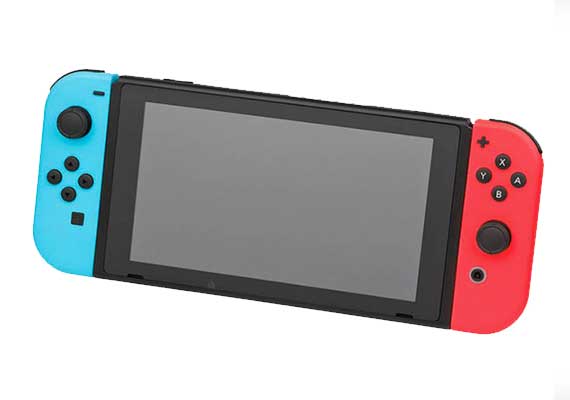 The Nintendo Switch is the first hybrid gaming device, that it is both a handheld gaming device and a home gaming console. Simply inserting the Switch hardware into the docking station will instantly display the game on any HDMI TV making it one of the more unique game consoles on offer. 
---
QUESTIONS
[]
- How do you disable voice chat with other people in the game when you are streaming gameplay on the PS4.
View Answer
[]
- There is a research task to take a snapshot of dratini. I do know how what this means. What do you need to do to complete this task?
View Answer
[]
- Is there a quick way or a button shortcut to take a screenshot on the Xbox One instead of using the xbox menu?
View Answer
[]
- Does PSN from the PS3 work with the same PSN accounts on the PS4? Will I be abe to log in with my Playstation account without needing to register again?
View Answer
[]
- I have a research task to battle a trainer in the great league and I do now know what this is or how to even find the league. Can someone help?
View Answer
[]
- When I shut my xbox down it shuts the game down too. Suspend and resume does not seem to be working for me.
View Answer
RELATED QUESTIONS
If it is possible to play Xbox 360 games on the Xbox one, can it also play games from the original Xbox?
View Answer
Is it possible to play gamecube games on the Wii U? does the system allow you to insert a smaller game cube disc?
View Answer
Can i take the game saves that I used on my xbox 360 and use them with games on the Xbox one that support backward compatability?
View Answer