I am thinking of buying a PS4 Pro. I saw a deal where I can trade in my regular PS4 to get a big discount. The only thing I am worried about is that a lot of the games that I own are on disc. If I get a PS4 Pro, will all of the game discs that work on the normal PS4 work on the Pro as well?
The PS4 and the PS4 Pro are the exact same system. The pro is a more powerful version of the PS4, but the bottom line is that it is the exact same thing. There are no games exclusive for the Pro. This means that all game discs for the Playstation 4 will work in either system. In some cases, the PS4 Pro will offer improved resolution, frame rate or other visual improvement over the standard version of the game. You will not need to purchase an extra copy of the game to do this, the same game disc will work for any PS4 system.
PLATFORM INFORMATION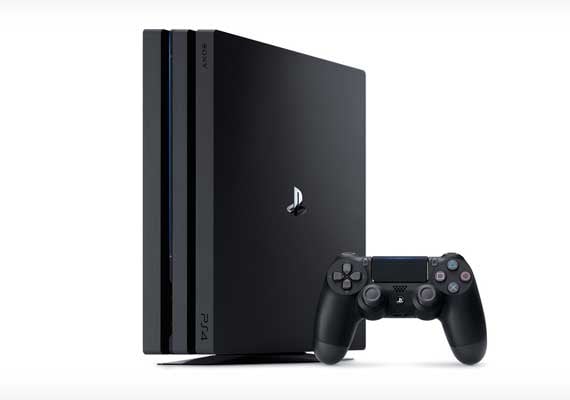 This section will contain guides, help and other content relating to the PlayStation 4 game console produced by Sony.
---
QUESTIONS
How Many usb ports are on the new Xbox series x?
View Answer
How do you get through the locked door in the basement of the ski lodge up by the top of the world building in Fallout 76?
View Answer
I do not own a 4k TV. Is there any point in me purchasing a PS4 pro if my TV only supports 1080p?
View Answer
How do you play disc versions of PS4 games on the PS5 digital-only version when there is no disc drive?
View Answer
Does the Xbox Series X come with a HDMI cable included in the box or is it something that you have to purchase separately.
View Answer
Does PlayStation network use the same kind of gamertag system that Xbox uses?
View Answer
RELATED QUESTIONS
Does the PS4 pro make all games look better even if there hasn't been an update for the game to support it?
View Answer
Is it safe to use the PS4 Pro when it is standing vertically. The PlayStation doesn't feel stable when it is standing on its side like this. Is it safe for overheating?
View Answer
Do games released for the PS4 pro also work with the base Ps4 that was released first?
View Answer