Soccer Questions & Answers
This section is for frequently asked questions, help and tips. If you are having trouble with a game console, PC setup or any in game related things that you need help with, you can get some help here. You will find a selection of popular questions that have been asked for various video games and game platforms below.
ABOUT SOCCER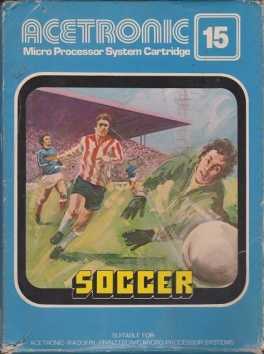 This cartridge contains a computer program for soccer on the screen - played according to the rulebook with two teams of eleven players each. There are two halves of 4½ minutes each (with change of end), and the idea is to score as many goals as possible.
No questions could be found for this game or category