Crash Bandicoot N. Sane Trilogy Questions & Answers
This section is for frequently asked questions, help and tips. If you are having trouble with a game console, PC setup or any in game related things that you need help with, you can get some help here. You will find a selection of popular questions that have been asked for various video games and game platforms below.
ABOUT CRASH BANDICOOT N. SANE TRILOGY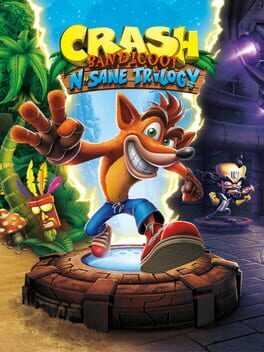 Crash Bandicoot N. Sane Trilogy is a remastered version, of the original 3 games (Crash Bandicoot, Crash Bandicoot 2: Cortex Strikes Back, and Crash Bandicoot 3: Warped) with enhanced features applied to each game.
How Do You Bring Up The Cheats/Passwords Screen?
I want to use the cheats for this game, but I cant get the password entry screen to come up. It looks like they have changed things for the remake. Does anyone know how to activate the password screen for this?