The Turing Test Questions & Answers
This section is for frequently asked questions, help and tips. If you are having trouble with a game console, PC setup or any in game related things that you need help with, you can get some help here. You will find a selection of popular questions that have been asked for various video games and game platforms below.
ABOUT THE TURING TEST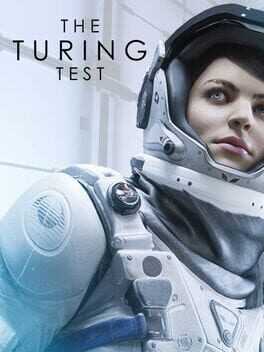 The Turing Test is a first person puzzler that explores the phenomena of consciousness and challenges the meaning of human intuition. Take control of Ava Turing, an engineer for the International Space Agency (ISA), and progress through a narrated story of introspection and morality whilst uncovering the hidden mysteries of Europa.
Solving the last of the logic patterns in the hidden room
I don't know much about this logic stuff but I have figured out that the A means and the V means or and I don't know what the plus inside the circle is but putting 1 orb in each group seems to have worked. The problem is that I am at the final set of […]
Can't open the second door in the Chinese room puzzle
I have completed the main puzzle in the Chinese room restricted area. This unlocked the trophy, so I'm close enough. There is a second door that lifts upwards like a shutter. I have tried to make it open but I need to get a blue, purple and green or inside to make it open up. […]
Completely stuck after restricted room in chapter 4
I have just completed the restricted room in chapter 4 and I have obtained the trophy for it. The computer was talking about the team being the rebellious type. I am now facing a door that requires 3 power balls to stay open. The blue at the bottom and the green and purple alternating above […]