Grim Fandango Questions & Answers
This section is for frequently asked questions, help and tips. If you are having trouble with a game console, PC setup or any in game related things that you need help with, you can get some help here. You will find a selection of popular questions that have been asked for various video games and game platforms below.
ABOUT GRIM FANDANGO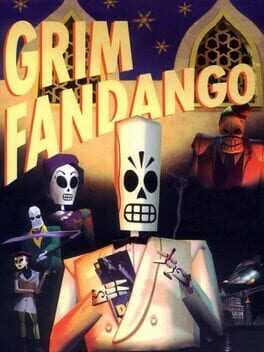 A neo-noir adventure to the Land of the Dead. Something's rotten in the land of the dead, and you're being played for a sucker. Meet Manny Calavera, travel agent at the Department of Death. He sells luxury packages to souls on their four-year journey to eternal rest. But there's trouble in paradise. Help Manny untangle himself from a conspiracy that threatens his very salvation.
Need help getting out of the secret room in Dominos underwater base
Domino locked Meche behind a big iron door after she pulled a gun on him. I was able to unlock the door that she was locked behind by lining up the tumblers on the side of the door. I went inside and closed the door behind me and now I'm stuck inside. I've tried using the […]