Mario Kart 7 Questions & Answers
This section is for frequently asked questions, help and tips. If you are having trouble with a game console, PC setup or any in game related things that you need help with, you can get some help here. You will find a selection of popular questions that have been asked for various video games and game platforms below.
ABOUT MARIO KART 7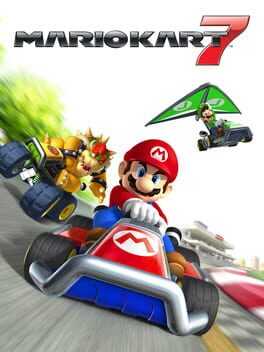 The seventh installment of the fan-favorite Mario Kart franchise brings Mushroom Kingdom racing fun into glorious 3D. For the first time, drivers explore new competitive kart possibilities, such as soaring through the skies or plunging to the depths of the sea. New courses, strategic new abilities and customizable karts bring the racing excitement to new heights.
How do you perform air tricks with Mario Kart on the 3DS
I've played Mario Kart on the Wii and Switch and when you are in the air, you can flick the controller to perform a trick in the air that gives you a speed boost when you land. Flicking the 3DS doesn't do anything. Is there a way to perform tricks in the air on Mario […]